Once upon a time, I had met Sam only briefly while helping him get a costume together for a date. Later that week I noticed that he was the one in charge of this ward facebook group that tried to get people together to go out and be social and actually get off of facebook. I had received a message from him telling people about the country swing dances that are held twice a week in Provo. This sounded kind of horrible to me, but on a whim I sent him a private message back saying that if he would come to a rugby game with me, I would come country dancing. I semi-regretted that statement when he actually showed up at my apartment to make me come. I tried to weasel my way out of dancing while still making him commit to coming to rugby with me. That didn't work though- he was too cute and convincing.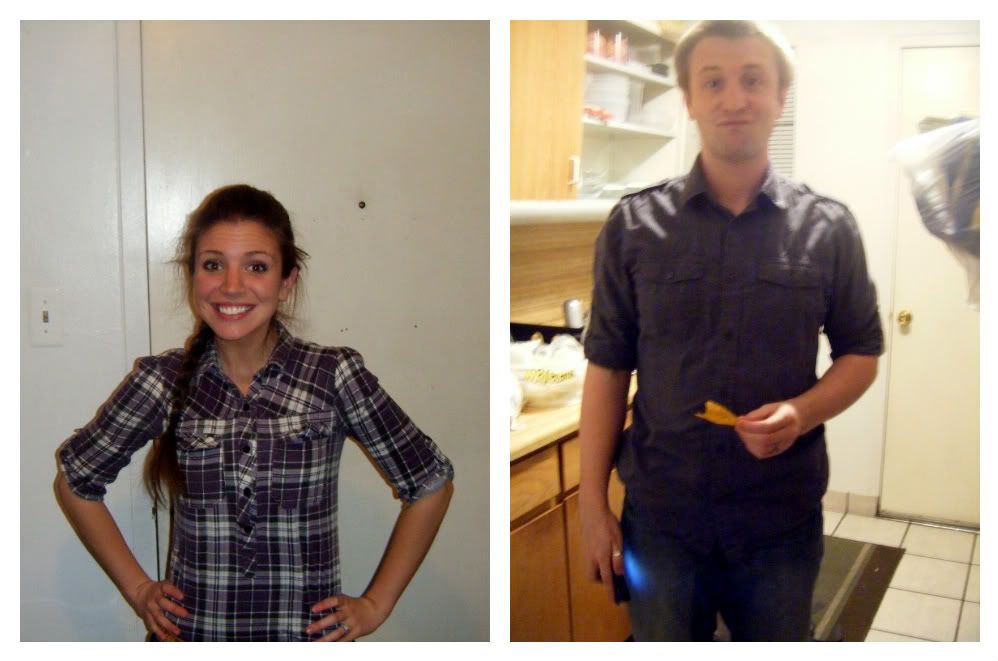 just some pre-dancing doritos
Jokes on me- it was a blast! I ended up going almost every week for a long time (did it have something to do with me having a crush on Sam? Yes. But it was still fun). It was one of the key activities that we would do during the "getting-to-know-you" and early dating stage.
Now that we're old married people (in our minds), we hadn't been out in ages until last week. We were a little rusty, but it was way fun! And now I don't have to share him with other girls.. Mwahaha!
PS: did you know that Sam is a dang good dancer? Not just country swing, either. Ballroom, general club style, the macarena... The list goes on. For reals. It's hot. I owned him at the kinect dance game, but that's about the extent of my skill.
First place. What.