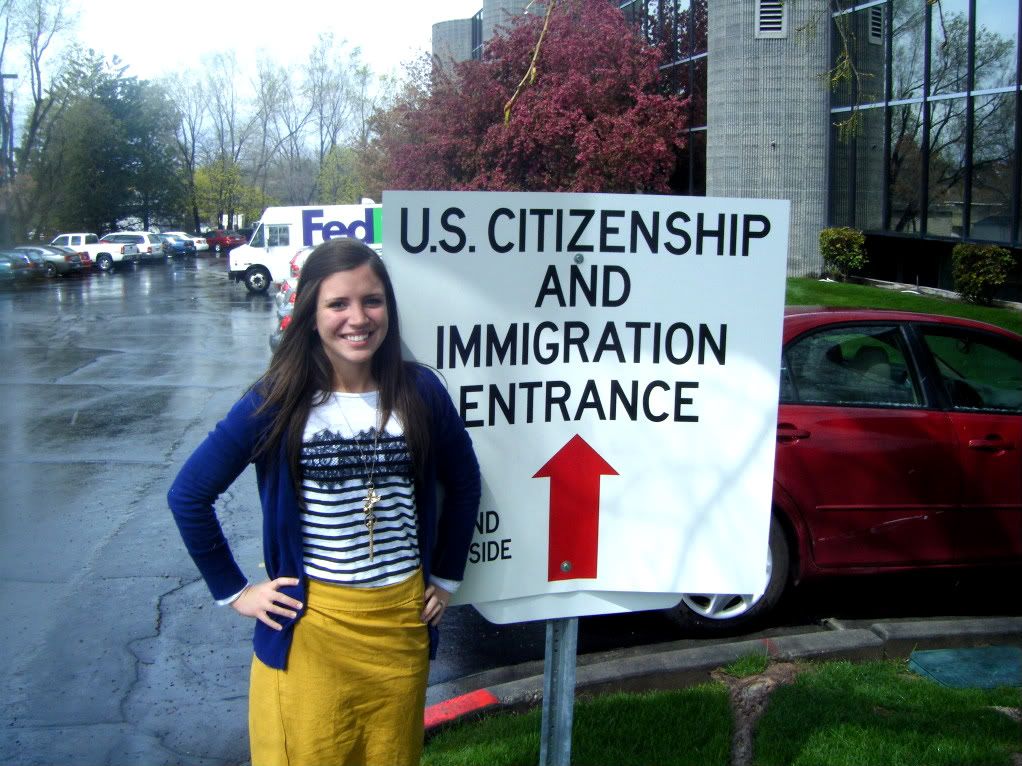 See the fedex van? That's how they ship you off if you get rejected.
In case you guys were wondering, the
marriage license fiasco
and green card interview went astonishingly well. It wasn't at all like we expected. We waited for a long time (expected), then went in to talk to a very kind immigration officer (unexpected) who was telling jokes about Canada (semi-expected: always expected from others, but not from him). He asked for the very official things like marriage license, birth certificates, rental contracts, etc, but he didn't need any of the things like pictures together, love letters (hehe), or skype call logs (which was about 50 pages long, by the way. Sheesh). The only questions he asked were things like, "are you legitimately married, are you currently living together as husband and wife, do you intend to stay married...". We didn't even go into separate rooms and get quizzed about favourite colours or how we eat our eggs, which was actually kind of disappointing. It could have been like a game show (with ultimately high stakes).
So there you have it. I'm a permanent resident. It's about time!

(Oh, and it says that you are supposed to keep it in a special sleeve so that mobile devices can't access it... What? Are phones that good now? I wonder what that means...)