Last weekend (the one before this one we just had) my parents came down from Canada to go to my cousin's wedding in St. George. Sam and I got to tag along, too!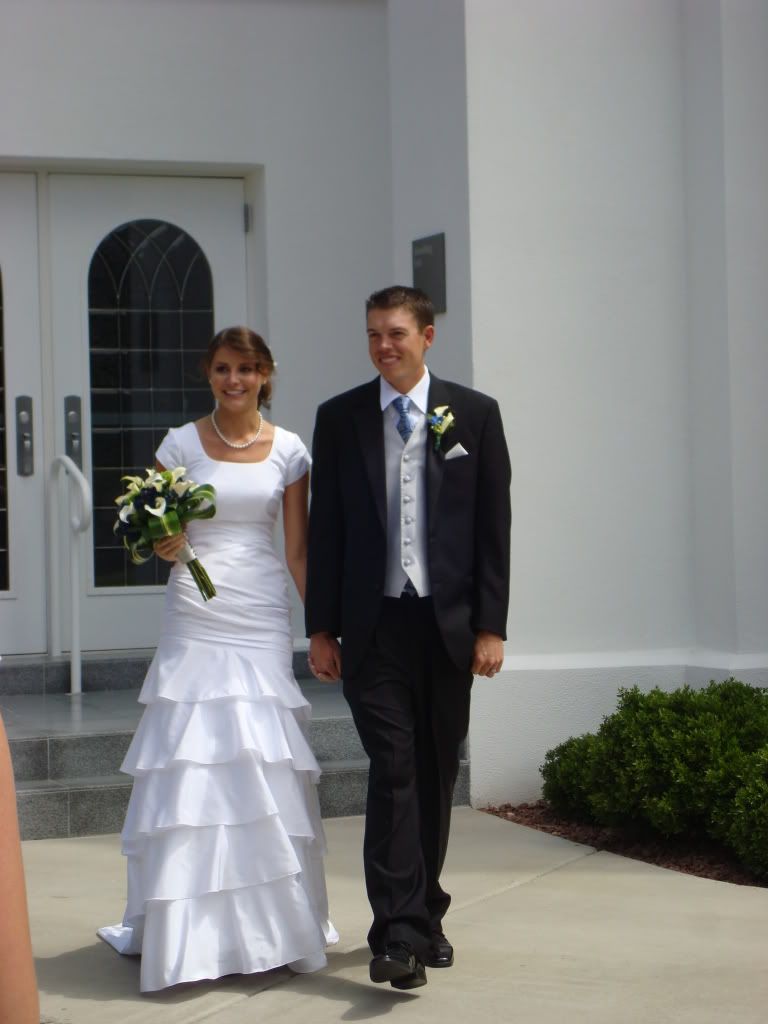 My gorgeous cousin and her new hubby
The weather was fantastic! It was absolutely perfect for a wedding (and everything else, for that matter). Early on Saturday my mom, Sam, and I went to a temple session, and had a very wonderful experience. Right after was the sealing, which was so beautiful! I am so glad that we had the opportunity to go.
After the wedding, we went on a drive to see what the St. George marathon course was like. The course map does not do the Veyo hill justice! It's going to be a beast! I'm really excited about it, but naturally, still intimidated. Oh man.
We then went to the family dinner, then stopped at a few stores before heading to Cedar City for the reception. At the suggestion of Rochelle, we went to DI. She was right about it being an awesome branch! I found this super vintage nautical dress and this crazy floral dress that I'm going to alter a little, for just $6 each! You would probably pay upwards of $80 for ones like them at a boutique. Mom even paid for them =D Thanks mom!
One highlight of the trip was seeing this guy on the side of the road selling teeny little beagle puppies. My biggest regret of the trip is not pulling over to ask him to hold one. That might have been bad, though- I may have just run off with one.
The setup for the reception was gorgeous! I wish that I had taken pictures of it. Never has a gym looked so good.
The next morning we headed back to Provo, then up to Alpine to hang out at the White house. My parents made it home safe and sound with a stash of bugles, which apparently have disappeared from Canadian shelves. Very strange...