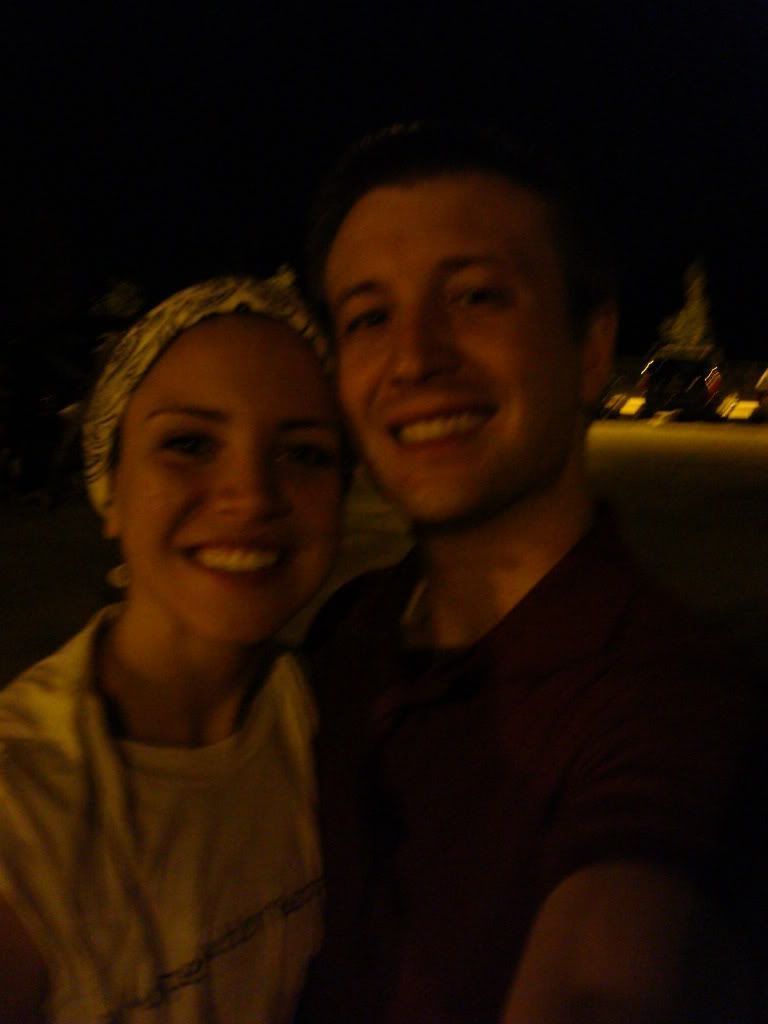 my loyal supporter, even
though he hates running
and thinks I'm crazy ;)
I'm going to chalk this one up to a big success!
The night before I couldn't find my iPod, I couldn't sleep, I was in a bad mood, I already had wicked cuts on my feet, and I just didn't really want to do the race. Not so good! Finally, around 1:30am, I fell asleep. I woke up at 4:20am, had my classic PB and banana on toast, then Sam drove me down to Mapleton (he's the best).
As for the race organization, I have some beef with how things were run. Even though it has been going for about 15 years, they are quite disorganized. There is a lack of responsiveness to questions, their website is a mess, and they have this arrogant attitude about things. Packet pickup was a mess with only one line and one person handing things out, the start line wasn't set up when we got there, apparantly the finish line wasn't set up yet for the first person down, and they just didn't extend as many courtesies that most races (in my limited experience/knowledge) do. They say it's "elite" and thus only finishers get shirts and the top 100 get medals, but somehow I feel like that's moreso a way to save money.
Anyway... On to more positive things. The actual course was amazing. It had a nice gradual downhill that didn't destroy my knees, some uphill for a challenge and practice for the St. George, and even though they started half an hour late the trees provided some good shade. Lots of local kiddos were out spraying people with hoses if they wanted to cool down a bit more, haha. I think the course is the reason people come back.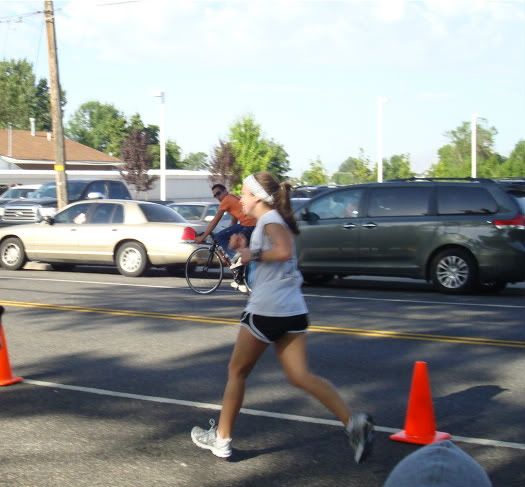 hello orange shirt man
So, on to results. My gps watch said 12.85mi, and a pace of 8:10. The thing is, with all of the turns the watch might not be accurate. It's more "connect-the-dots" and so it can be off. So I don't know if they marked things wrong, my watch was wrong, or I just did very well at navigating turns. In any case, here's what the official results said:
Race time: 1:47:03 (pace=8:10)
Chip time: 1:45:14 (pace=8:01)
Overall placing: 248/1074
Gender/age placing: 6/57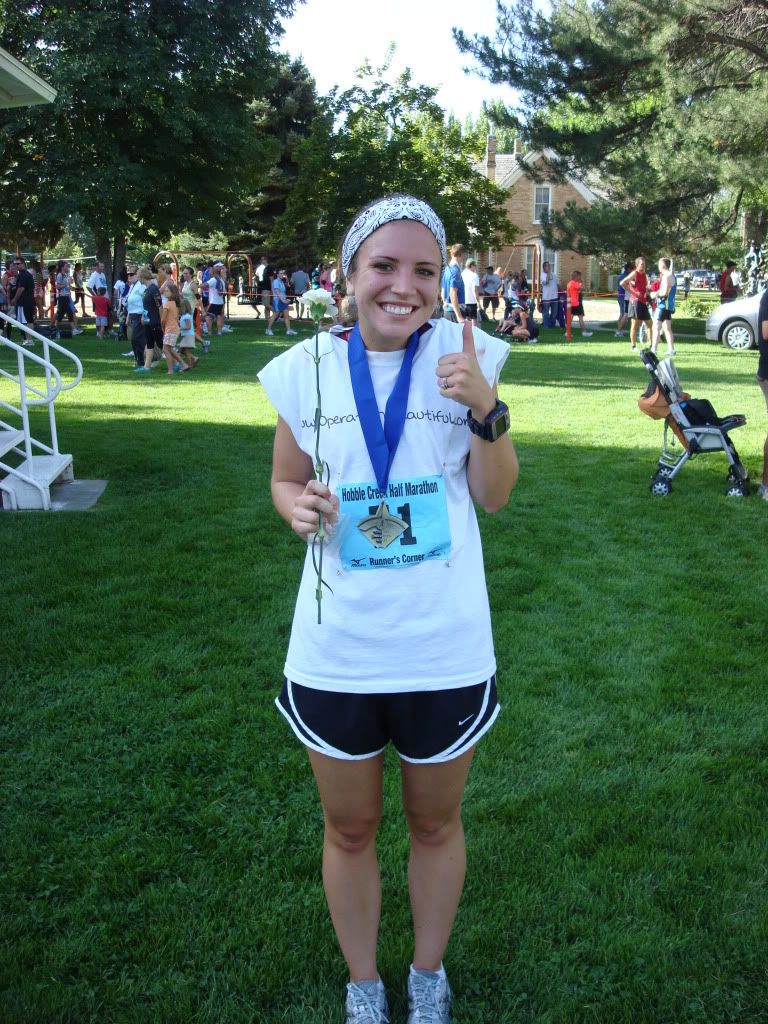 Anyway, I think I'm going to count the 1:47 as my time, since it has the same pace as my Garmin. So there you have it- I shaved at least 5 minutes off of my last race! I think 6th is also the best I've gotten for age group results. I'm really pleased with how things went even though my heart wasn't really in it this time. Now there are only 41 days until the St. George marathon. EEK!!