We LOVE the aqua blue paint!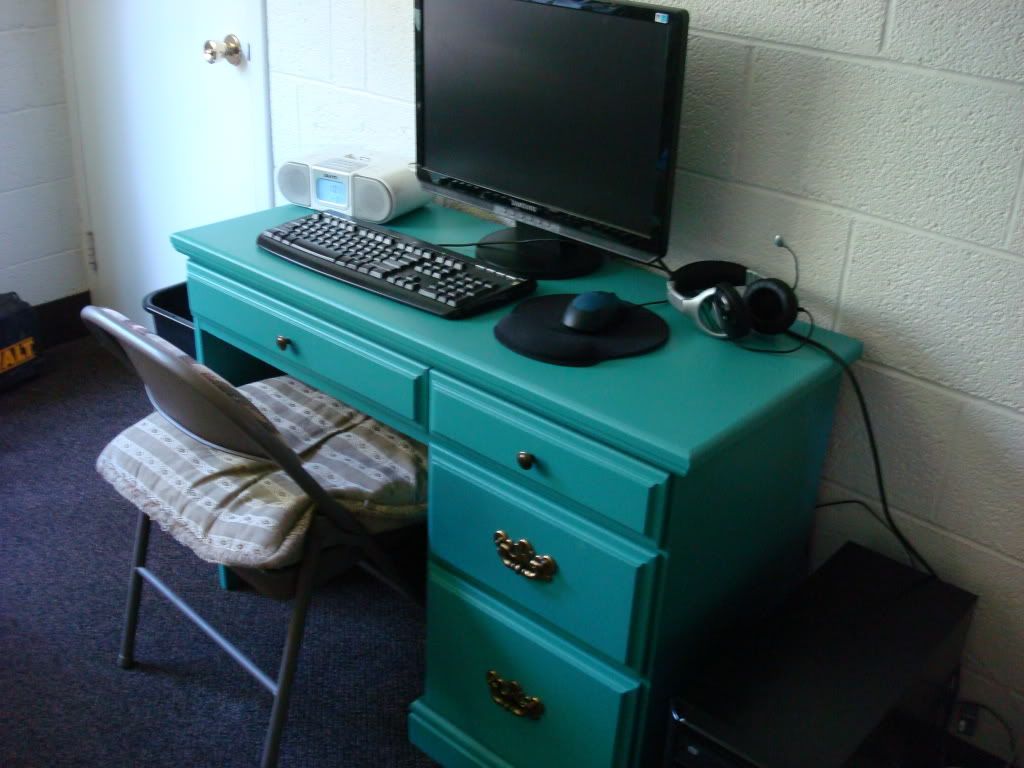 Do you like the fancy chair?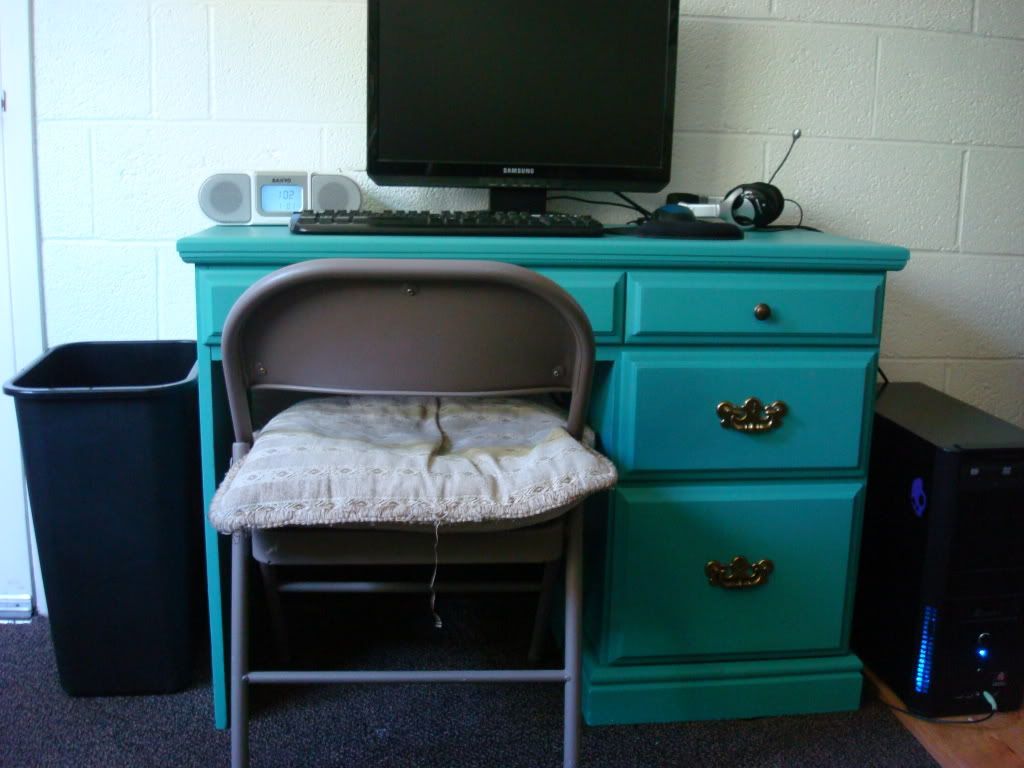 I'm going to paint another desk this colour if anyone is looking for a fancy aqua desk ;)
No but seriously- I can't wait to paint some more stuff!! I find it so much fun, and I think it's a great hobby. I've got big plans for the book cases!