I have never liked that we get a long weekend right after school starts-- I'm not exhausted from school yet, I don't need it now! But still, it was a good time!
On Saturday Sam and I went to the temple to do sealings. I love doing sealings because it is always such a small group, and you are all working together to do something wonderful. It just feels so intimate and special!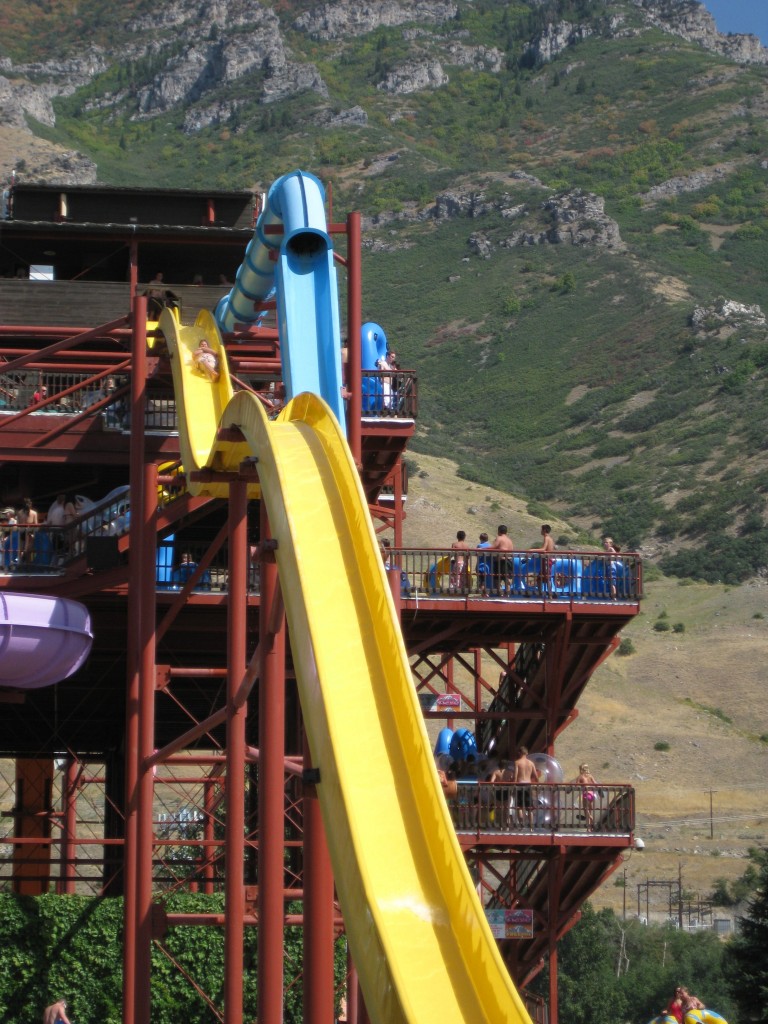 After the temple, we hit up Seven Peaks! We just bought the Pass of All Passes, and I highly recommend getting it! For $30 you get unlimited entrance to Seven Peaks, Trafalaga, the ice arena, and all that jazz. You go and do something two or three times and it's paid off! I'm stoked to go skating! It's also nice because you can just go do something for a couple of hours and not feel like you have to stay all day to make it "worth it". We just stayed for a short time and explored, since it was our first time going. It was terrifying going on the slides for the first time when you have no idea what to expect! Oh hello there, drop of doom freefall and massive wedgie. I don't think some of the girls there do anything at the park, because there is no way some of their clothes would stay on on some of those slides!
We then hit up Smiths to get some supplies to make lasagna, garlic bread, and salad. After dinner we just lazied around and enjoyed the evening!
Sunday and Monday we went to Mom and Dad White's house to hang out. If you haven't seen the movie RED-- I enjoyed it! Monday afternoon I needed to get my run in... a 20 mile run. Oh my. I have another post in the works about my running excursions, so I'll get into that later. This post is already too long, and I've probably lost most people by now ;)