First off, everyone go buy a spaghetti squash, steam it whole for about 30 minutes, and be amazed at how
dang
good it is! Add a little Smart Balance and seasoning salt, or just eat it plain. You can also try it with tomato sauce (like real spaghetti!) but it's seriously so good just on it's own. Plus, way way healthy.
Second, go buy some yellow squash, carrots, and get some free zucchini from the people who keep trying to get rid of it. Slice it up. Cook it in a frying pan with some garlic, basil, and oregano until it's tender. Bake uncovered at 325F for about 15-20 minutes. Season with salt and pepper to taste.
HOLY SMOKES!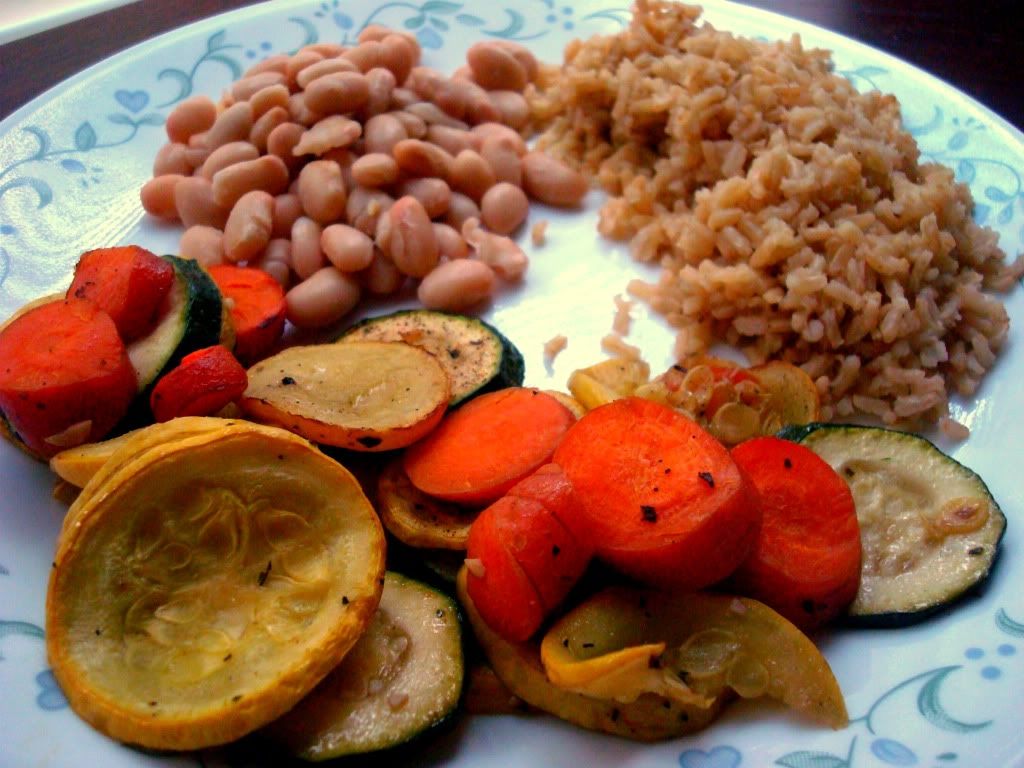 You won't be able to handle the deliciousness.
***PS: Very easy way to make brown rice a little tastier: Cook it with low sodium veggie broth instead of water