Halloween really crept up on me this year! All of the sudden it was only a few days away and we hadn't done anything "Halloweeny".
First we decided to throw an impromptu party. Consequently, most people couldn't make it, but we were very glad for those who came! I went a teeny bit overboard with the quantity of food, but it was mostly just for the fun of making it anyway. A lot of it was pretty cheesy (not as in containing cheese). It tasted good though!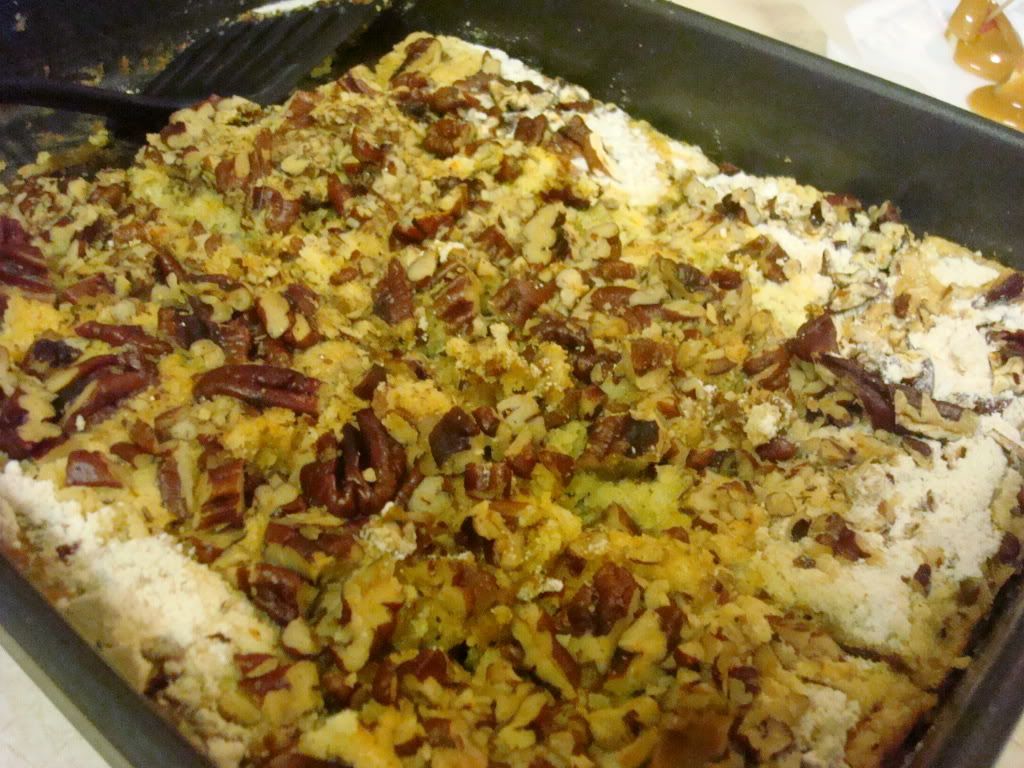 My favourite pumpkin dessert. It's better than pie!
Fruit salsa with homemade cinnamon chips
Caramel apple bites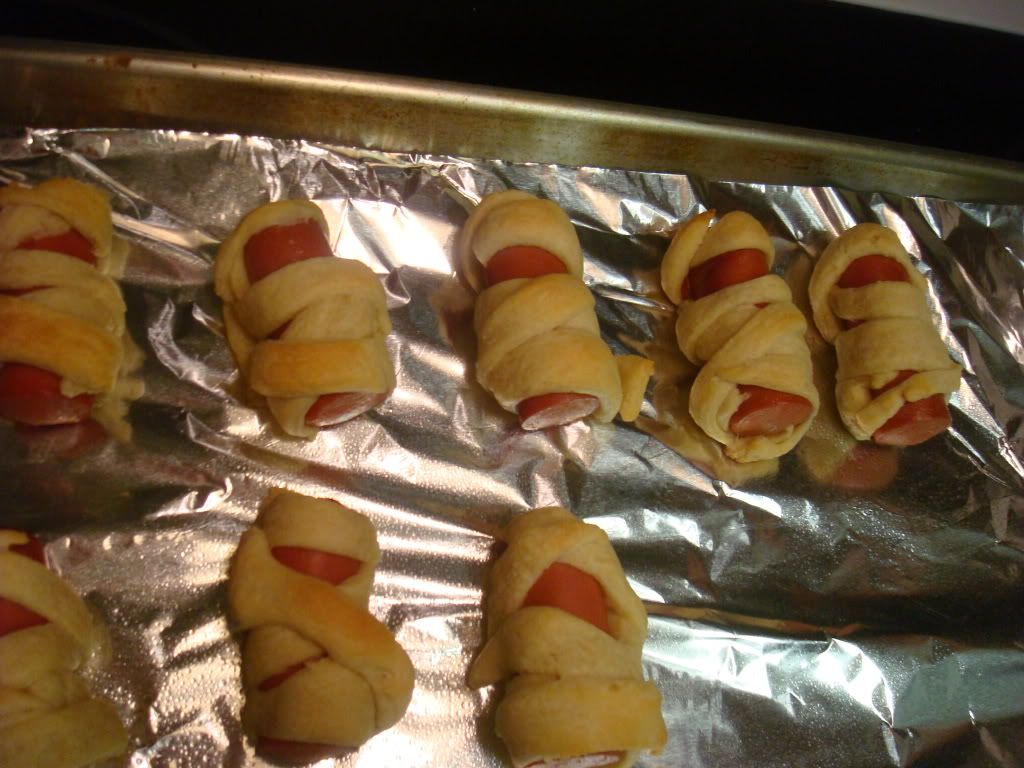 Mummy dogs
Seven layer dip (with sour cream web and olive spiders :)
There was also a veggie platter with carrot organized to look like a jack-o-lantern, among other things.
On Saturday I paced the Halloween Half, which I already wrote a post about.
On Monday I made cupcakes for a work meeting. Sorry for the crappy webcam picture... Unfortunately they got slightly destroyed during the transportation to campus so I couldn't get a better picture later when I found my camera :( If you can't tell, the cake part is supposed to look like candy corn, and I used precious Halloween sprinkles on top. I'd post the actual recipe I used, but they actually didn't taste very good. They were very cute though! I'll probably just be lazy and make them with a cake mix next time.
Monday night we went to the annual Halloween party that Mom and Dad White always have. Sam and I came up with an extremely last minute costume:
Can you tell who we are?
We also watched a few movies-- The Exorcism of Emily Rose (decent movie, moreso just interesting imho), Hanna (very beautiful cinematography. Seemed very European), and Devil (highly recommended).
Now, time for Thanksgiving to creep up on me!