So I have realized that I have pretty much only posted recipes lately. Well, life has a lot of school, work, and cooking right now. We have done some other things too, though!
For Birthentines Day we celebrated the weekend before. We did a bunch of different things, but here are some highlights :) Sam surprised me and took me to the Roof in the JSMB, and we had dinner with the Seipert fam and Mom and Dad White. The food was SO good. I looooved the fish and the creme brulee. Oh man.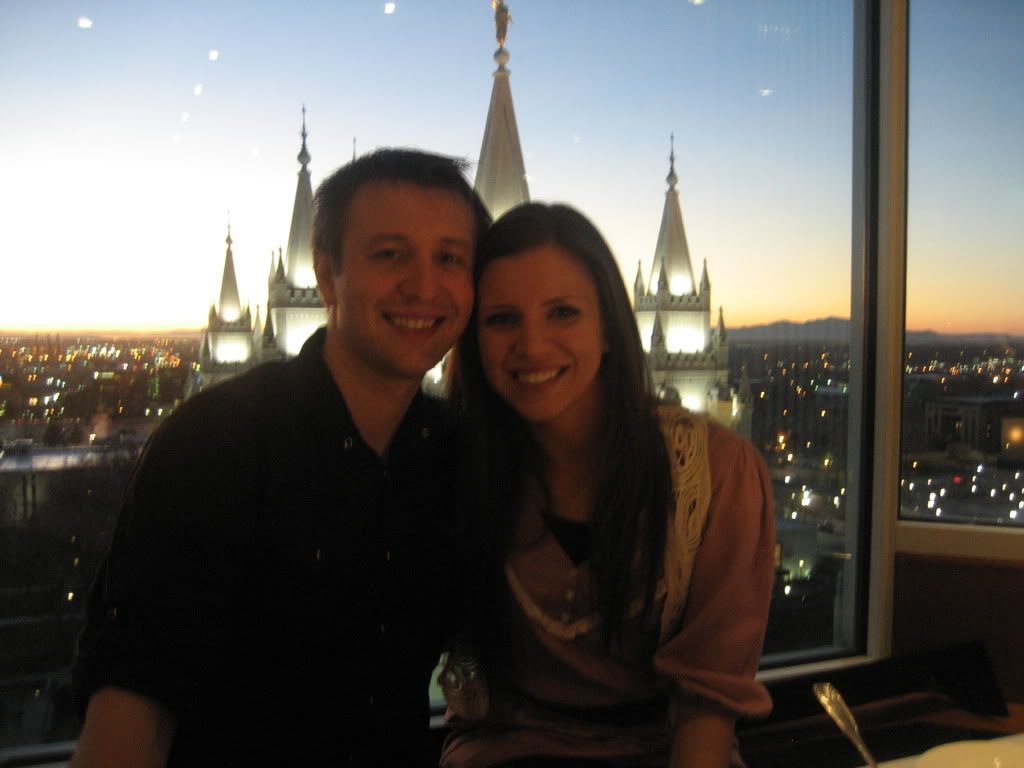 Just so you know, I have a freaking awesome V-day present for Sam but the mail service seems to be taking a little longer than anticipated. It was actually supposed to be a Christmas present, but ya, it has been taking THAT long to track down/come.
For my actual birthday, I was at work from 8-12, class from 12-6, and then studying for/writing an exam until like 9:30. Suck. Buuuut as per my request, we went and ate nasty fast food when I got home. Sam even let me take a picture of him (but I had to beg him and tell him it was my birthday wish). Also awesome was the ring Sam got me, which is so pretty! I mentioned forever ago that I like emeralds, and he got me one! What a good boy :)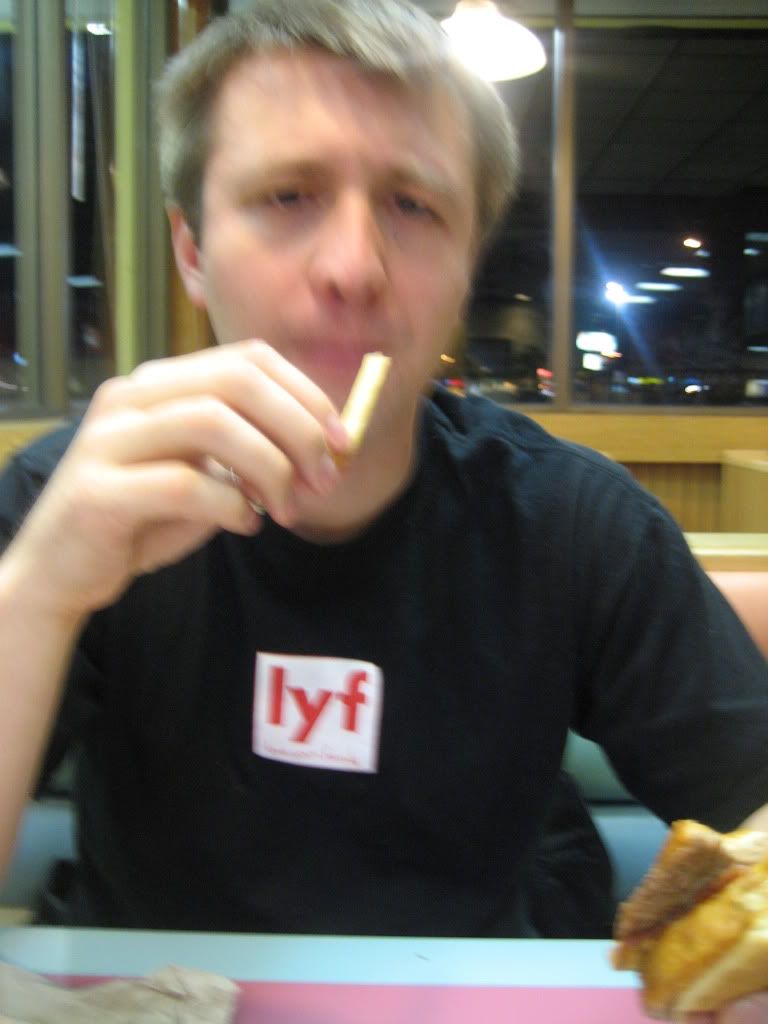 Next came a long weekend of 5 hours of homework on Friday, 7 hours of homework on Saturday (and then a movie, "I Am Number 4", which had messed up colour so we got free passes to another movie!), 3 hours of studying and 5 hours of writing a test on Sunday (yeah, sucked), and then 10 hours of homework on Monday. Yeah. I envy people who actually get vacation on vacation.
Although last weekend kind of sucked, this weekend was lots better. On Friday we went out to Midway to see the ice castles. It was way awesome, even though they were a lot smaller than the last time I saw them. They're seriously so cool!
On Saturday we were supposed to go to the rugby game, but it got cancelled because of the snow. Lame. We did get some other things done though, and I went back to the gym after a long hiatus due to my hectic schedule and feeling lousy. I feel better already.
I hate flash SO much. The others were worse, though.
We're still waiting to heat back from immigration. I'm getting pretty restless and annoyed with the whole process (not that I wasn't before). I can't wait for this whole thing to be done and taken care of.
Well, only one more week of my 4-credit class. At work on Friday we got a breakdown of the extra projects we have each been doing, and yeah, I feel like a slacker for not taking on hardly anything. The one project I was able to accept, I ended up getting stuck at the doctor's and had to call someone like 10 minutes before and ask them to do it. Yeah. Then on Friday my boss was talking about how we all need to be pulling our weight. Yeah.. My bad... I would if I didn't have class literally ever single hour that we're open and during every single project request, besides when I'm already assigned to work the front desk. Well, one more week. 16 fewer class hours, and only 9 extra work hours.


Oh, one more highlight of the weekend- Sam requested homemade bread. I haven't actually made legitimate normal bread successfully (just loaves and muffins, etc), but today I made SUPER GOOD white bread! It was awesome. We already ate half the loaf. I was proud. You know what the secret was? My grandma sent me some of the yeast that she uses that you can't buy down here, and I used it for the first time today. Coincidence? I think not. It's magical grandma yeast.