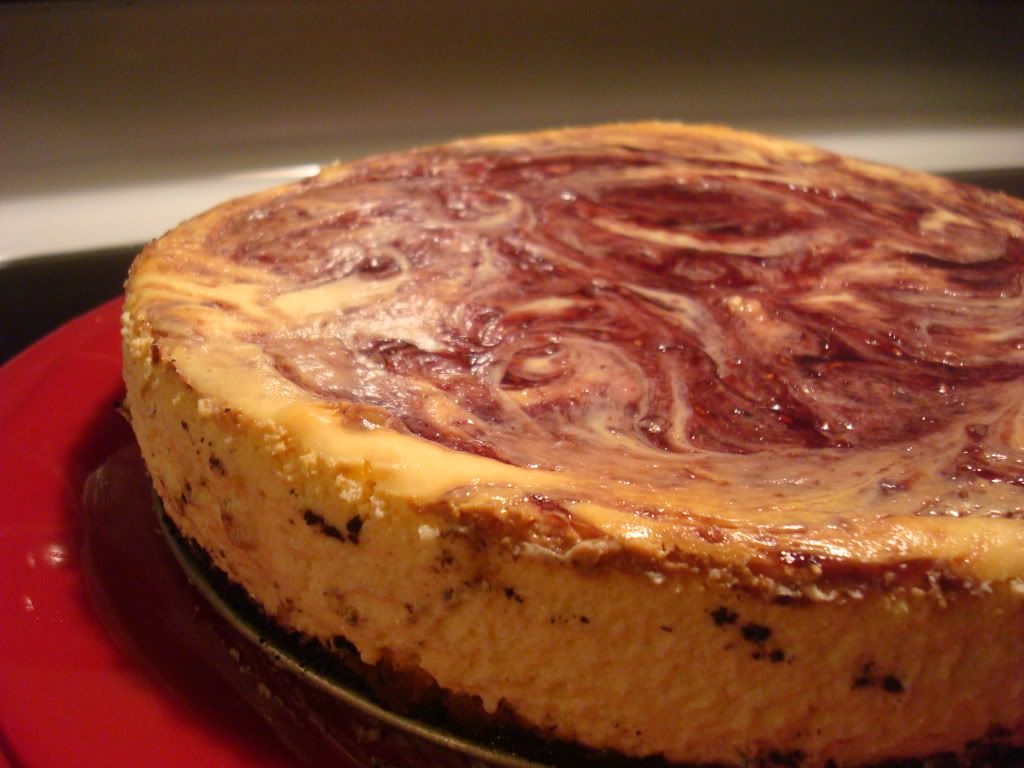 Oh my lanta, this cheesecake was fantastic. Sam is pretty picky about his cheesecake qualities and doesn't even enjoy desserts a whole lot most of the time, but he loved this one. And I did too! It had a really nice texture and taste to it. In my own words when tasting it, "it's decadent, but not so rich that I feel like I'm going to die after eating two bites!" (*cough*cheesecakefactory*cough*). Plus, everyone will be super impressed if you brought this baby to a Christmas party. It would look fantastic with a whipped cream garnish around the edge and some chocolate shavings!
White Chocolate Raspberry Cheesecake
Directions
Wrap the pan in aluminum foil to make it water-tight. Place in another pan (such as a jelly roll pan). Fill the bottom pan with water, being careful to not go over the foil around the cheesecake. Bake for about 55 minutes, or until done. (You will know it is done when you tap the side of the pan with a metal spoon, and the whole cheesecake jiggles "as one". Do

not

overbake! If it looks done in the oven, it will be overdone when it cools!) Turn off the oven and let sit for an hour. Place in fridge and let cool for at least 4 hours-- preferably overnight.